Testimonials
Carmen is the best caregiver ever!!!! She cooks balanced meals, keeps a spotless, stylish, and comfortable house, and is very friendly and caring to her residents. She runs an amazing operation, and her husband is right there with her offering assistance to all residents in his caring way. This is by far the best family adult care home in the state. I speak from experience with the love and care they provided my dear mom. Thank u Carmen and Marcello from the bottom of my heart. ❤ 🙏
---
My mom spent 6 years in various homes in and around the Orlando area. At five of the homes, Mom had the best rooms that each of the facilities had to offer, but unfortunately Mom was asked to leave {to hard to handle ].

Then we found Ponce Adult Family Care, a home which provided great care from the owner's, Carmen & Marcello and the staff. Meals that where prepared and served were quality meals. Private rooms with big TVs, clean bathrooms, and a pool area that's very inviting to go to. I could go on and on but instead I will just say thank so very much Carmen and Marcello for providing the most positive last year of my Moms life.

- Richard Cooper
---
Dearest Carmen and Marcello,

This testimonial is long, long overdue. There truly are no words to express the gratitude my sisters and I feel for you and the amazing care you gave our grandmother Virginia during her short stay. Her appetite improved, she gained weight, and she became more alert and social. You treated her as if she were your own grandmother, always making sure she was comfortable and well taken care of in your warm and loving home.

My sisters and I think of you often and remember how blessed we were to have found you. Our only regret is that we did not find you sooner. Although our grandmother's health did take a turn and decline rapidly, her short time with you was a content and peaceful time for her at the end.

Thank you again from the bottom of our hearts and God bless you!

- Las Nietas de Virginia
---
Thank you Carmen & Marcello,

I have been blessed to have had my dear mother in my care for so long, she has been a wonderful loving and caring Mother and deserves to have that loving care returned. Alzheimer's has deteriorated my mom's brain little by little robbing her and her loved ones of a normal life. Mom has been with me for 23 years but for the last two years I have been stressing and worrying on how I can continue to care for her when my back pain, my arms, my wrist (tendentious, herniated disk, nerve damage, etc), my legs, knees and my exhaustion can continue to care for her when she is barely walking and my aches and exhaustion i taking a toll on me and my sisters physical ailments keeps them from helping out.

My daughter Jonnilyse has had to pay the highest price, my constant caring for my mother has kept me home bound, I have not been able to do much with her, take her out, even attend school activities with her. She feels alone, cheated, deprived, angry and disappointed with me. My heart aches for her. It is time to share in my daughter's world, thanks to you.

I thank God every day for placing me with such caring, loving beautiful people as you, Carmen and Marcello. You have been Heaven sent to us. Thank you soooo very much for being there for mom, my loving mother, Jonnilyse and me and for working with me on my Financial situation. I have cried and cried in gratitude for what you have done for us all. I am indebted and grateful to you for life. I appreciate whole heartedly what yo have done for us. May God protect and keep you safe and well always. Thank you, thank you, for the care and love you and your staff are returning to our beautiful Seniors, who have given their life caring for their loved ones. You are in my prayers, May God protect, keep you safe and well and may you always have love, peace and harmony.

God Bless you. Thank you. You have a friend for life.

- Gladys, Jonnilyse and Mom - October 2014
---
Dear Carmen & Marcello,

It takes a special kind of person to care enough to take time for others, to do whatever it takes to help somebody out. Although this is late, I wanted to express my sincere appreciation for all you did for Joe during his 15-months there. From the first time I spoke to you on the phone, you made me feel so comfortable with his care. It is a wonderful feeling to know your loved one is in a loving,caring responsible environment such as yours. You went above and beyond what I expected for his care. I still have a picture in my mind of one of the times I took him to E.R. and Carmen holding a cloth on his head with her arms around him. Your home and the care you provide is outstanding and I tell a lot of people that. But I wanted to tell you too, thank you for all you did. And although Joe loves where he's at, Marcello's jokes are missed !!!!!! For everything you have done... for everything you have given... thank you very much.

Best of luck with your business !

- Terry - March 2013
---
Dear Carmen and Marcello:

I want to extend to both of you my sincere thanks for being such wonderful caregivers to Richard.

I must admit that initially it was with mixed emotion that I place Richard in your care. I wondered at the time how anyone could take care of him like I did for the 5- years before he came to you. But I very quickly found that yes, there are good people in this world, who truly emulate the same care and devotion I had for Richard. I was comforted in knowing I had put Richard's final days, however long they may be, in the right hands when I placed him at Ponce Adult Family Care.

Thank you both for your kindness, your generous donation to Richards favorite charity, but most of all your friendship.

No matter where life may take me in the years ahead, I will always remember the wonderful people who cared for Richard like a member of their own family. You both hold a special place in my heart.

- Elllie Wells
---
It is special to see such affection and care showered upon our Mom. Over the past year that she has been at Ponce, Carmen and Marcello have provided a level of care and environment we had not thought possible. Every aspect of the facility is genuinely, specially crafted to provide comfort and affection for Mom and us too.

It is difficult to frame into words the peace and gratitude we feel knowing that Mom is so secure... a fitting reward for a person whose life was spent caring for her family. We are very grateful for all those at Ponce for providing this.

- Ross Coles and Linda
---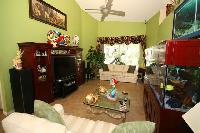 My husband, Jerald Green has been in the Ponce Adult Family Care house for six months. When he arrived he was weak, couldn't eat and had lost a bit of weight. In these six months, he has been nurtured back to health by Carmen, Marcello and the rest of the staff. He has been treated with the utmost respect, dignity and warmth. Carmen truly cares about every client in the house. Everyone becomes a family, supporting and encouraging each other. The meals are lovingly prepared by Carmen in her warm, colorful kitchen. The house has dogs, parrots, fish, all adding to the warmth, love and uniqueness of the home. Carmen observes Jerald throughout the day and calls me to report any changes. I could not take care of Jerald any longer in our home. The decision to have Jerald taken care of by others was the hardest decision I've had to make but it was the best decision I ever made to place him at the Ponce Adult Family Care. They have made me feel part of the family as well. I am grateful for their 24/7 care of Jerald and thank them from the bottom of my heart. Thank you again.

- Jeanette Bernstein
---
I have been meaning to write this letter to you for a while to personally thank you for the great care that you have provided to my Dad since he has been a resident at your facility. You have always cared for him and tended to his many needs with compassion and love. You also have taken him to his doctor's appointments and have done so with love and compassion. The times he has been admitted to the hospital for various issues, Carmen has even taken him the home cooked meals that she knew he likes since Dad is such a picky eater.

I can't say thank you enough for what you have done and continue to do for him. I don't know if you have been contacted by any of my patients yet, but several of them have taken some of the brochures of your facility that I have in my office.

- Edward Dieguez Jr. M.D.
---
I want to start out by simply saying thank you! As you know, Ana has been part of my family since my Mother and Father moved to the United States in 1961. She is very near and dear to our hearts and is my "second mother," so when she became ill about a year ago and was placed in a nursing home rehabilitation center following time in the hospital, my Mother and I struggled long and hard with a decision as to her care and what was in Ana's best interests given her then condition. My Mother herself was struggling with her own health issues, the doctors attending to Ana were of absolute no help, and we felt that simply leaving her in a nursing home would only worsen her health, mind and overall condition. After lengthy discussion and reflection and given the circumstances at hand, we made the decision to find Ana a place where she could be kept safe and properly cared for while hopefully over time improving her health and overall condition. A nursing home was not an option in our eyes, so we went in search of private care alternatives that would meet Ana's needs while keeping her in a "home environment." To our surprise and delight, after a careful search of different private adult homes in our area, we were very fortunate to find your home. The first time we met you both and walked through your home, I knew that we had found the right place for Ana. You have a beautiful home that provides an intimate private care environment allowing each resident to feel like they are "at home" instead of in a facility or institution. Since the day Ana arrived at your home, you both treated and cared for her like she was part of your family. Over the past almost one year since she arrived at your home, she has thrived and her health has improved dramatically. For that, I am truly grateful and forever appreciate all that you have done for Ana. As you know, my Mother recently made the decision to bring Ana back home. My mother has made great strides in terms of her own health and because of that and the fact Ana is doing so well, we were very excited to have Ana back home. We would not have been able to bring Ana back home had it not been for the level of attention and care you provided during her stay at your home. I would be remiss if I did not let you know how grateful my family is for all that you have done for Ana. Please know that I will take every opportunity I have to let others know how wonderful you two have been to Ana and what a great home you have for your residents. If you ever are in need of a referral, please know it would be my pleasure to provide one for you.

- Peter L. Lopez
---
I would like to express how thankful I am to both of you for the time my mother was at your home. She had the greatest 3 years with you all. We, the family, also appreciated how she was treated and taken care of, with every detail and wonderful assistance day and night, but also she was treated as part of your own family, with love and affection all the time. For that I will always be grateful to both of you.

- Maria B. Ibertis
---
My mother lived at Ponce Adult Family Care Home and had a wonderful experience. The care she received there was extraordinary. The home was always immaculate. The food was home cooked and delicious. The caretakers were so attentive to all of her needs. Her medications were given with care and diligence. My mother truly thrived there. I am certain we could not have found a better home for her. I highly recommend Ponce Adult Family Care Home for any prospective resident.

- Janice Close
---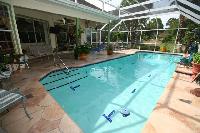 Putting my 92 year old mother into Ponce Adult Care was the absolute best gift that I could have given her. She was with Hospice when she came to Ponce Adult Care. She is now dismissed from Hospice, walking without a walker, has gained weight, no longer needs oxygen and is extremely happy there. They treat their patients like family. If you want real personalized care for your loved one, then I would strongly recommend Ponce Adult Care!

- Roberta Stadtmiller
---
The very first time I walked into Ponce Adult Family Care Home, I felt at home. I was a bit nervous that my sister would not be as impressed as I was, but indeed she was! Not only is the home extremely well-appointed, spotless, and has a warm feeling, but also the caregivers are truly CARE GIVERS. They have opened their home as a home for others. They care for the residents as if they had known and loved them all their lives. Theresa, my sister, agreed with me when she visited and was happy to relocate. We are extremely grateful that our paths have crossed with Marcello and Carmen.

- Bernadette Mangan